MINIPRESSO KIT
Coffee Kit Accessories
售价 零售价 $24.90 USD Regular price $24.90 USD

产品描述
Minipresso Kit is a combination of the Minipresso Tank+ and three additional Minipresso GR filter baskets with caps. The filter baskets, filled with ground coffee, can be stored inside the large water tank. It's an easy way to carry all you need to prepare espresso shots for you and your friends during a long day hike. Note that the portable espresso machine, Minipresso GR, showed on some of the pictures nearby is sold separately.
产品参数
尺寸
152x60x60mm
6.00x2.36x2.36in
产品重量
220gr
0.49lbs
水仓容量
120ml
4.05oz
其他
Contain 3 filter baskets with cap and a built-in espresso cup.
视频
重要信息
产品从我们的中国生产基地发货。海关税或关税可能在进口时向收件人收取。对于欧盟,低于150欧元的订单免征进口税和关税。对于美国、英国和香港,所有订单都免征进口税和关税。欲了解更多信息,请阅读运输政策。
评论
买家评论
07/19/2021
Bing L.

澳大利亚
Make Coffee sharing easily
I got the kit and I put coffee powder in all containers. It let me make 4 cup of espresso much quicker than without the kit. It makes MiniPresso GR more valuable than MiniPresso NS.
07/07/2021
Uta S.

Germany
Perfect companion
A great tool to get a perfect espresso when we are outdoors on a campground.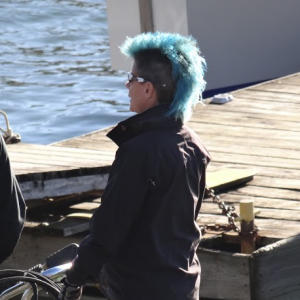 JJ
04/13/2021
Jane J.

加拿大
Great Product
Solid kit, and can withstand being tossed into my hiking backpack.