NANOPRESSO BARISTA KIT
Coffee kit accessories for double espresso
售价 零售价 $32.90 USD Regular price $32.90 USD

The Barista Kit is a full set of accessories packed in a small container. It expands the Nanopresso capabilities by giving you the possibility to prepare double espresso (16 grams of ground coffee) up to 120ml. Thanks to its high pressure extraction of 18 bar, Nanopresso takes full advantage of the larger filter basket and surpasses the extraction quality of most home espresso machine. Coffee lovers will be pleased to enjoy unbelievably rich espresso. The double espresso basket is a unique feature that can not be found in any other portable espresso machine.
尺寸
150x62x62 mm
5.90x2.44x2.44y英寸
产品重量
270 克
0.60 lbs
Remark
The Barista Kit can only be used
with Nanopresso.
产品内含
The Large water tank (140 ml),
the larger espresso cup, two
double espresso filter baskets
(16g of ground coffee) with cap,
one single espresso filter basket
(8g of ground coffee) with cap,
the double espresso adapter ring,
one tamper and the instruction book
(english/chinese).
视频
评论
买家评论
03/18/2021
Kimberlyn B.

美国
Amazing
This is just an outstanding product. I've used it every day; sometimes twice a day for 6 months. No complaints. No issues. Just consistent fantastic espresso every single time. I bought a milk frother/steamer to make literally every kind of milk espresso drink invented. I always start my day with an americano. With twin 1 year olds, it truly saves the day! I also bought the barista kit because I always want a double shot.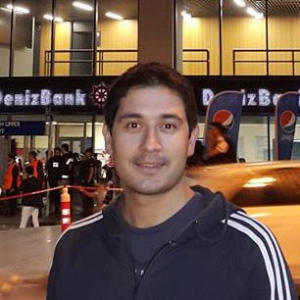 OS
03/01/2021
Ozgur S.

Turkey
Excellent value and addition to the the Nanopresso
Nanopresso is an amazing product. I actually dumped my old capsule electric espresso maker and switched to nanopresso a while ago. But single espresso is usually not enough for my taste so I had to do 2-3 shots to fill up my cup. Here the barista kit comes handy. Not only it allows me to prepare double shot espresso, it also comes with a second coffee holder. I needed to grind the coffee a little courser in order to get good results compared to single shot. Thanks WACACO!
Nano-impressive
I'm very impressed with this little machine. When you read about it being able to produce an espresso as good as a barista, you think its all marketing. I've used it several times, with the Nespresso adaptor, with the single shot grind holder and the double shot holder. It most definitely meets up to it's hype. It produces an espresso extraction comparable to and in my experience, some times better than more expensive commercial machines (most times poor barista to blame). Obviously, the quality of the coffee used and grind size and freshness greatly affects the output espresso. Nanopresso is good, but cannot produce good espresso from poor coffee beans. I would most definitely recommend the Nanopresso for any coffee lover or connoisseur on the move.