EXAGRAM
便携咖啡电子秤
售价 零售价 $34.90 USD Regular price $34.90 USD

产品描述
Wacaco Exagram 咖啡电子秤,小巧轻便、精准灵敏,经久耐用。兼容意式的黄金萃取与手冲的精品冲煮,咖啡器具必备品。清零功能,可减去容器的重量,轻松显示物品的净重。尺寸迷你,适合意式咖啡机的台面,手冲咖啡的托盘。 不锈钢称面配有硅胶垫,可隔热与防水。 如果你也想沉浸式冲煮咖啡,是时候放下勺子,用Wacaco的咖啡电子秤来提升水平了。
*不含电池
Weighing, timer & tare function
Precise measurement
Wide weighing range, up to 2kg
Unit conversion g/oz
Pocket-size
Powered by 2 AAA batteries
EXAGRAM 产品参数
尺寸
124x77x24 mm
4.9x3.0x0.9 in
产品重量
128 克
0.28 磅
材质
ABS、不锈钢、硅胶

称重范围
0.3g~2 kg
0.006~4.4 lb
称重区间
0.3g~999.9g d=0.1g
1kg~2kg d=1g
最长计时
29 分钟 59 秒
自动关机
5 分钟后
显示屏
Backlight LCD. Dim light after 90 seconds.
称重单位
g/oz
电源
1.5Vx2 AAA 电池
包装参数
尺寸
186x134x48 mm
7.32x5.27x1.89 in
产品重量
310 克
0.68 磅
产品内含
Exagram咖啡电子秤, 硅胶垫 ,
多国语言说明书
视频
重要信息
评论
买家评论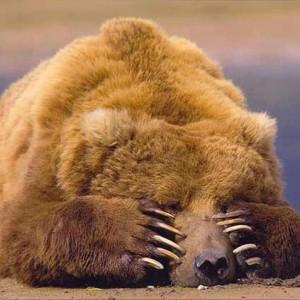 IZ
10/09/2022
Ingvarr Z.

Norway
a solid option
It beeps, that's bad. Timer is inconvenient, I don't use it. It does not have bells and whistles like bluetooth and USB charging, but I don't want to pay for what I don't need. But it is small, _good_ looking, and reliable: does not lag with the numbers. So for simple applications like under the group head, or weighing beans, it's my preference.
10/05/2022
Elliott L.

瑞士
Grams and grains and gratings…!
The scale performs well. However the on/off switch does belong on the top deck. The 'gratings'…? The beep that one cannot turn-off. At 05:00 when I craft my Pico is quiet. But the beep upsets the tranquility. EL
09/09/2022
Michael W.

加拿大
Awesome, great product
Very easy to use n clean up, the silicon pad is a nice touch from coffee spill. Size is perfect to fit in my ROK espresso maker. Quite accurate on weighing. Really good except for the on/off beep sound is quite loud, wish it has a mute button.