NANOPRESSO NS ADAPTER
NS胶囊咖啡配件
售价 零售价 $21.90 USD Regular price $19.90 USD

NS Adapter允许Nanopresso使用雀巢®*系列的胶囊。使用胶囊的优点在于咖啡豆的研磨,测量,压粉等工序均是由机械化系统生产,每一个咖啡胶囊品质稳定度一般高于我们自制的咖啡粉,因此每个胶囊均能冲出品质良好的咖啡,而且咖啡胶囊使用既方便又干净。NS Adapter兼容Nespresso®*各种各样的胶囊。 咖啡将囊使用方便,无污染,更易于清洁。
* *NS CAPSULES是指Nespresso®**原版胶囊和兼容胶囊。 请注意,某些非雀巢原版胶囊无法在 我们的咖啡机上正常工作。

**第三方品牌胶囊与Wacaco公司没有任何关系。
产品参数
尺寸
66x62x62 mm
2.60x2.44x2.44in
产品重量
130 克
0.29 lbs
备注
NS Adapter 仅用于Nanopresso。
产品内含
NS Adapter 和
说明书 (英文版 /中文版 ).
视频
Products shipped from our Chinese production site. Customs taxes or duties may be charged to the recipient at import. For EU, orders below €150 are exempt of import tax and duties. For US, UK and HK all orders are exempt of import tax and duties. For more information read the Shipping Policy.
评论
买家评论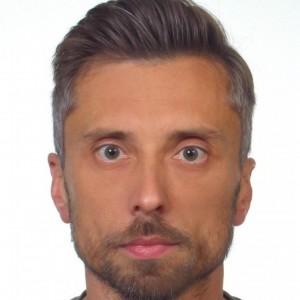 L
09/12/2021
Lukasz

Poland
Great addition to Nanopreso but I has so many small parts...
I've been using Nanopresso for about two years and it still makes fantastic espresso. Everything good written about it is true. Now I also have the Nanovessel and the newest addition - NS Adapter. Coffee from capsules is just as good but the device contains so many small loose parts... I've just lost little grooved disc from the inside (look at the pic missing it) and now it's unusable. You should sell those parts as a service items. Now I have to whole new NS adapter :(
Hi, please contact support@wacaco.com to purchase spare parts. Best regards, Wacaco Team
08/21/2021
Steven M.

澳大利亚
Nanopresso NS Adapter
REally great product . Love it . Use it every day Thanks
08/05/2021
Lorenz R.

美国
Great for long road trips
At first I had trouble finding the right coffee pods - they have to be smaller than the commonly available Keurigs. I happened to find Pete's brand at Target. Overall, for environmental reasons, I prefer not to use pods, but when on the road they are much cleaner and less fussy. I have a device that heats water to fully boiling in about 15 minutes while plugged into the cigarette-ligher socket in the car. When it beeps, I pull over and make an espresso in no time. A REAL tasty espresso, out in the middle of nowhere - what luxury! A quick rinse from an extra water bottle I carry anyway, a wipe with a tea towel, and I'm good to go until the expresso craving kicks in again. Now I'm looking forward to using it on a cruise (have to be stealthy about heating water in the cabin...).