PICOPRESSO
便携意式浓缩咖啡机
售价 零售价 $129.90 USD Regular price

产品描述
Picopresso是我们便携意式浓缩咖啡机中最紧凑、最专业的一款。这台专业级别的便携咖啡机采用无底萃取,用户在萃取过程中可直接观察咖啡直接从标准的 52毫米 18 克容量的不锈钢粉碗中流出。使用Picopresso,没有捷径可走。每一位家庭咖啡师都必须掌握手压制作浓缩咖啡的艺术,调整适合的研磨度、压粉后按压萃取咖啡。收获的是一杯地道咖啡馆级别的意式咖啡,可以与任何昂贵的高端机器相媲美。
了解更多
PICOPRESSO 产品参数
| | | |
| --- | --- | --- |
| 尺寸 | 106x78x71 毫米 | 4.17x3.07x2.8英寸 |
| 产品重量 | 350 克 | 0.77 磅 |
| 水仓容量 | 80 毫升 | 2.70 盎司 |
| 粉杯容量 | 18 克 | 0.63 盎司 |
| 最大压力 | 18 巴 | 261 磅 |
包装参数
尺寸

230x184x118 毫米

9.05x7.24x6.64 英寸
产品重量

1250 克

2.75 磅
Package includes
Picopresso,双份粉碗,压粉锤,粉勺,刷子,布粉针,接粉环,保护壳,多国语言说明书,保修卡,以及Wacaco贴纸。
视频
Products shipped from our Chinese production site. Customs taxes or duties may be charged to the recipient at import. For EU, orders below €150 are exempt of import tax and duties. For US, UK and HK all orders are exempt of import tax and duties. For more information read the Shipping Policy.
评论
买家评论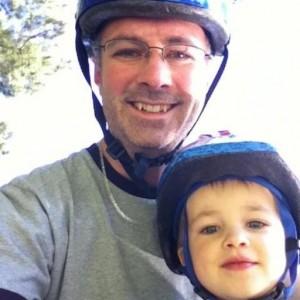 R
08/19/2021
Roger

美国
Phenomenal upgrade from the Nanopresso + Barista Kit
After a little bit of practice I've been extracting better shots on the Picopresso than I did on prosumer machines I used to own that cost over a thousand dollars. Just like a professional espresso machine, in order to get good results from the Picopresso you must have a high quality grinder, a small scale, and a desire to experiment and learn. If you check all those boxes then you're going to absolutely love this device.
10/09/2021
MATHEW B.

加拿大
Excellence for 6 years
After travelling, bikepacking, and camping with the Minipresso for 6 years - I have been very impressed with Pico's results and am relying on my positive experience with WACACO'S build quality. Friends are now using my MINI on a daily basis, and love it. I use both prosumer and commercial equipment daily (one pic of my home base): and this unit keeps me impressed as I take it along with my own locally roasted beans, scale, and hand grinder. I wrap one one week on the road tomorrow, in hotels and homes - following 4 days on the trails last wee = it just keeps impressing in each setting. Its a great unit making fantastic espresso with the easy transfer of home-based techniques/fun. *key outcome: I am not as eager to cycle to local roasters and cafes first thing (6.am.), as they generally miss my expectations set @ home, and now with the PICO, I get to mimic my home-based efforts and generally beat the locals (get the best first). Later in the day, I am ready to settle on quality or simply explore, while enjoying a visit mainly for the full experience, and community. If you are bikepacking: yes its worth the weight & work if you enjoy this kind of process @ home.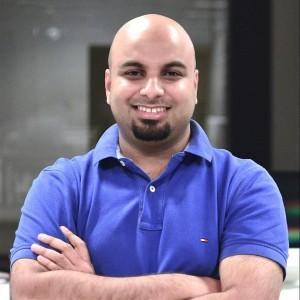 B
10/09/2021
Basil
Super Impressed!! Amazing.
Was able to get perfect shots within the 3rd attempt. Grind size and pumping are key. If done right, you can get amazing expresso that even some coffee shops fail to get. For me, preinfusion happens between 10 - 12 pumps and I pull a 36g shot with an 18g input. I try to pull the shot within 25-30 seconds including the preinfusion. For the size this machine is amazing. If Wacaco comes out with a temperature and pressure gauge attachment, it would be amazing.