NANOPRESSO 旅途 秋月垂竿
Portable espresso machine with protective case
售价 零售价 ¥12,512 JPY Regular price ¥12,512 JPY

Autumn Colors! Nature is changing, its colors are turning brown, it is getting ready for winter. The perfect moment to find peace, at the edge of a pond and enjoy a good espresso. Autumnal parenthesis, far from the urban chaos, a coffee break with your Nanopresso in full nature. "Fall Break" is part of the special editions "NANOPRESSO JOURNEY" illustrated by the French Designer/Artist SteF.
产品描述
Packed with new features and capabilities, which will drastically improve the way you prepare your favorite coffee, Nanopresso is one of the best and most versatile espresso machines. A truly unique addition to your coffee toolkit! Built around a newly patented pumping system, the Nanopresso is capable of reaching, with the help of your hands, a maximum of 18 bars (261 PSI) of pressure for unparalleled coffee extractions qualities. The Nanopresso works best with finely ground coffee that is tamped hard. It is delightfully easy to operate and simple to use. The Nanopresso requires 15% less force to pump compared to previous models (1st generation Minipresso). With Nanopresso, the power is in the machine, not in your hands. After each shot, Nanopresso maintenance takes only a few seconds. When necessary, every components of the portafilter are easily separated for deep cleaning.
Nanopresso Case is made of durable EVA material and soft fabric interior lining. It is specially designed to fit around the Nanopresso without any attached accessories. The case helps protect from any bumps, scratches, and dust. With the addition of the Nanopresso Case be ready for your next big adventure.
了解更多
NANOPRESSO 产品参数
| | | |
| --- | --- | --- |
| 尺寸 | 156x71x62 毫米 | 6.14x2.8x2.44y英寸 |
| 产品重量 | 336 克 | 0.74 磅 |
| 水仓容量 | 80 毫升 | 2.70 盎司 |
| 粉杯容量 | 8 克 | 0.28 盎司 |
| 最大压力 | 18 巴 | 261 磅 |
专用便携包参数
尺寸
185x80x80 mm
7.30x3.15x3.15 in
产品重量
75 克
0.165 磅
其他
内置登山挂钩孔。
包装参数
尺寸
189x85x81 mm
7.44x3.35x3.20 in
产品重量
530 g
1.17 磅
产品内含
Nanopresso, 专用保护套,
内置咖啡杯, 粉杯,
粉勺, 粉刷, 多语言说明书, 保修卡,两张贴纸。
评论
买家评论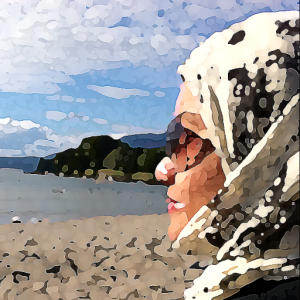 SK
02/28/2022
Sabreen K.

加拿大
My company
My must company in each trip!.. made my favorite coffee anytime and anywhere. For coffee lover .. This invention is the for you forever!
10/20/2021
Stilian M.

德国
loving it!
Absolutely loving the product. I'm impressed with the quality, handiness, materials used- great experience so far. The only wish I have now is that there's a chance to be able purchasing the small orange silicon sealing that probably protect some of the screws to be in contact with water…on of these small orange caps fell down and landed into the sink.
09/16/2021
Ammar A.

美国
Good pressurized basket
Liked using it for few weeks but dosing is a bit difficult