NANOPRESSO BARISTA KIT
Coffee kit accessories for double espresso
售价 零售价 $32.90 USD Regular price $32.90 USD

Barista Kit是一套用于配合 nanopresso 便携式咖啡机的配件套装。在一个小容器里放了全套配件(含16 克粉杯2个 / 粉锤等) 配合您手上的Nanopresso 便携式咖啡机使用,可扩展其功能。可以一次冲调一份 120左右的浓咖啡 . 由于Nanopresso 便携式咖啡机, 它的高压萃取达约 18 巴, 能有效地去配合大粉杯咖啡量, 其萃取出的咖啡质量, 可超过了大多数的家用咖啡机。 咖啡爱好者们将会很高兴享用到令人称赞的双份浓郁的 espresso咖啡。 双份即16克的粉杯是本配件套装的一个重要特点,在其他的便携式咖啡机中很难找到。
尺寸
150x62x62 mm
5.90x2.44x2.44y英寸
产品重量
270 克
0.60 lbs
备注
Barista Kit 仅可用于Nanopresso。
产品内含
大水仓(140 ml),
大咖啡杯1个,
双份咖啡粉杯2个
(16咖啡粉杯) 带盖,
单份咖啡粉杯过滤槽1个
(8咖啡粉)带盖子,
双份双份咖啡适配器环
一个压粉锤h和 说明书
(英文版/中文版)。
视频
评论
买家评论
03/18/2021
Kimberlyn B.

美国
Amazing
This is just an outstanding product. I've used it every day; sometimes twice a day for 6 months. No complaints. No issues. Just consistent fantastic espresso every single time. I bought a milk frother/steamer to make literally every kind of milk espresso drink invented. I always start my day with an americano. With twin 1 year olds, it truly saves the day! I also bought the barista kit because I always want a double shot.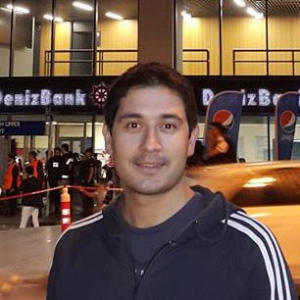 OS
03/01/2021
Ozgur S.

Turkey
Excellent value and addition to the the Nanopresso
Nanopresso is an amazing product. I actually dumped my old capsule electric espresso maker and switched to nanopresso a while ago. But single espresso is usually not enough for my taste so I had to do 2-3 shots to fill up my cup. Here the barista kit comes handy. Not only it allows me to prepare double shot espresso, it also comes with a second coffee holder. I needed to grind the coffee a little courser in order to get good results compared to single shot. Thanks WACACO!
Nano-impressive
I'm very impressed with this little machine. When you read about it being able to produce an espresso as good as a barista, you think its all marketing. I've used it several times, with the Nespresso adaptor, with the single shot grind holder and the double shot holder. It most definitely meets up to it's hype. It produces an espresso extraction comparable to and in my experience, some times better than more expensive commercial machines (most times poor barista to blame). Obviously, the quality of the coffee used and grind size and freshness greatly affects the output espresso. Nanopresso is good, but cannot produce good espresso from poor coffee beans. I would most definitely recommend the Nanopresso for any coffee lover or connoisseur on the move.