NANOPRESSO 红色丛林版
便携意式浓缩咖啡机
售价 零售价 $84.90 USD Regular price $84.90 USD

产品描述
Nanopresso红色丛林涂鸦限量版,由品牌总部设计师特别设计,一次性限量生产。咖啡机的机身被浓密的植物涂鸦艺术覆盖。并配有Nanopresso专用保护,与便携式浓缩咖啡机完美贴合。这样一个完美的搭配,非常独特的套装,限量销售。
Packed with new features and capabilities, which will drastically improve the way you prepare your favorite coffee, Nanopresso is one of the best and most versatile espresso machines. A truly unique addition to your coffee toolkit! Built around a newly patented pumping system, the Nanopresso is capable of reaching, with the help of your hands, a maximum of 18 bars (261 PSI) of pressure for unparalleled coffee extractions qualities. The Nanopresso works best with finely ground coffee that is tamped hard. It is delightfully easy to operate and simple to use. The Nanopresso requires 15% less force to pump compared to previous models (1st generation Minipresso). With Nanopresso, the power is in the machine, not in your hands. After each shot, Nanopresso maintenance takes only few seconds. When necessary, every components of the portafilter are easily separated for deep cleaning.
Nanopresso Case保护壳由耐用的EVA材料制成,采用柔软布料做内衬。精心设计完美保护Nanopresso,不含配件。避免碰撞,刮擦并有效防尘。Nanopresso保护壳,为您的下一次冒险做好准备。 备注:Nanopresso Case(保护壳)不包含Nanopresso咖啡机及其它配件。
了解更多
NANOPRESSO 产品参数
| | | |
| --- | --- | --- |
| 尺寸 | 156x71x62 毫米 | 6.14x2.8x2.44y英寸 |
| 产品重量 | 336 克 | 0.74 磅 |
| 水仓容量 | 80 毫升 | 2.70 盎司 |
| 粉杯容量 | 8 克 | 0.28 盎司 |
| 最大压力 | 18 巴 | 261 磅 |
专用便携包参数
尺寸
185x80x80 mm
7.30x3.15x3.15 in
产品重量
75 克
0.165 磅
其他
内置登山挂钩孔。
包装参数
尺寸
189x85x81 mm
7.44x3.35x3.20 in
产品重量
530 g
1.17 磅
产品内含
Nanopresso, 专用保护套,
内置咖啡杯, 粉杯,
粉勺, 粉刷, 多语言说明书, 保修卡,两张贴纸。
视频
评论
买家评论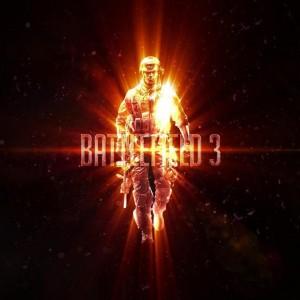 HM
07/19/2019
Hasan M.

Bahrain
I was there at the start ...!
I pitched in with money when they were a start up....now would NOT leave home without my new nanopress
Great little device
Cool design, works well... however I bought the barista kit as well and can't really imagine using the nanopresso without it ;) (with the barista kit the ground capacity is 16 grams instead of only 8 grams, and I only use the bigger grounds basket that came with the barista kit). The nanopresso is a cool device on it's own, but with the barista kit it is truly amazing!